There was a super secret special session of scooter club tonight. So super secret that even though an e-mail was sent out, only three people showed up (that includes the gentleman in whose garage the club "meetings" are held).
Rover went with me and had his picture taken with a line of vintage scoots. Three are Vespas I believe and one is a Lammy.
Here is a better picture of the scooters. They are in various states of repair. Several of the club members have Vespas or Lambrettas that actually run. tee hee!
One of the members has this fantastic 175cc Honda motorcycle. I start to drool a little every time I see it.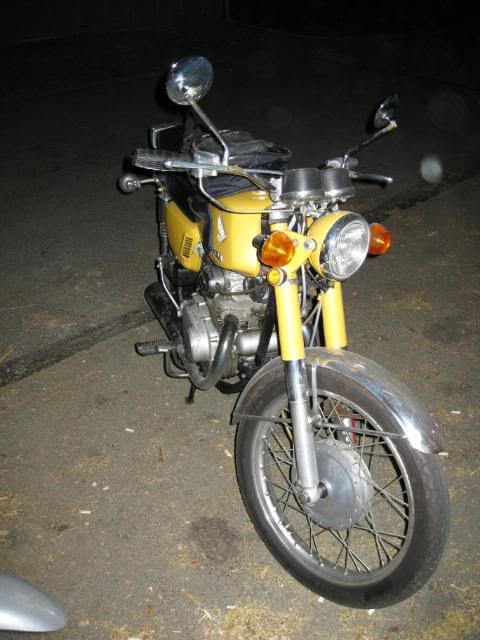 I enjoy going out to the scooter club "meetings." I'm a bit of an oddball because my scoot is a lot newer, but I'm learning a lot and have the urge to, at some point, get ahold of an older scooter so I have something to wrench on with the rest of these good folk.