I've mentioned before that I am fond of the sound of running water. It's not surprising then that I like to stop when I pass over a stream. I took this photo a few days ago.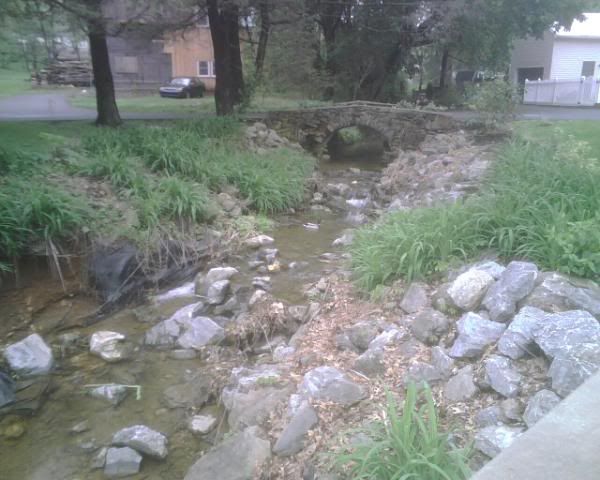 I worked until noon today, and when I emerged from the group home, I heard the unmistakable weed-eater buzz of a two-stroke engine as it passed. I was inspired to stop in at Miller's Cycle shop in Leola since they often have several old mopeds sitting around, and I was not disappointed. I should have taken some photos, but I didn't think of it at the time.
I left from there to pick up the air filter I ordered from Trans-am, then headed home via some back roads. There I found this little creak babbling through the hills south of Lititz.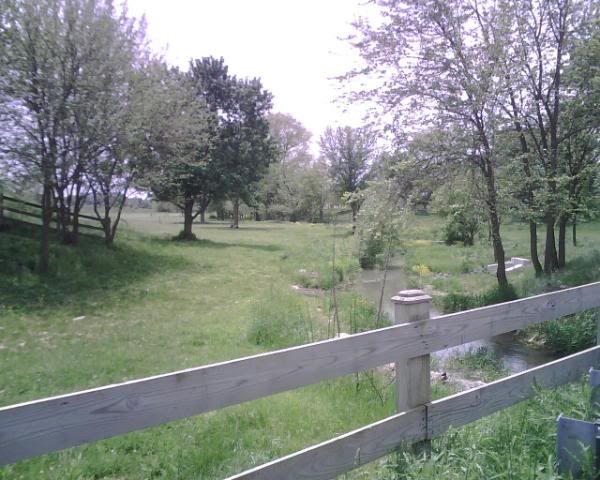 I also love the look of old barns. I'm not sure why. It might have something to do with the farming heritage in my family. This one was beside the creek pictured above.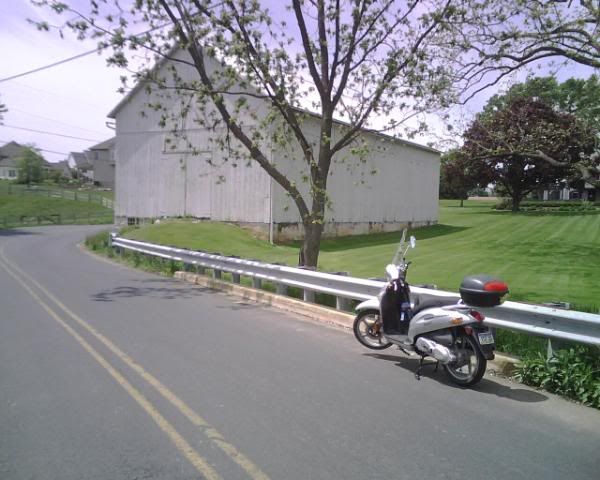 I went on my way and rode past this place.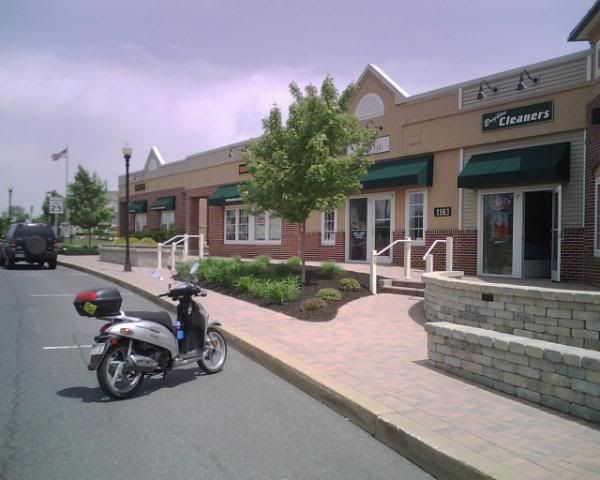 These little "Euro" street fronts seem to be popping up all over Lancaster county. I get the impression that the idea is to create a place for people to shop, but from what I've seen, they don't really turn out the way they were planned. The "shops" that go into these places seem to be either boutique shops, dry cleaners, or even day spas. I have yet to see people strolling along the sidewalks at these places, which makes it unsurprising that some of the newer storefronts that went in recently stand empty.